12-foot great white shark off Atlantic City shore
Great White Shark Located Near Atlantic City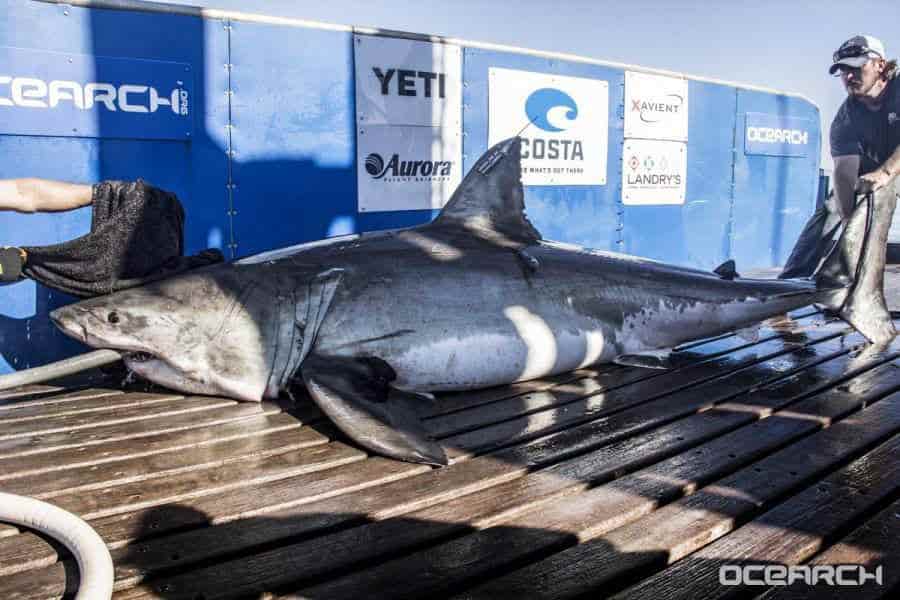 Oct 31, 2017
While it is not beach weather for us, and thankfully not, a great white shark was pinged here. This means the shark is known to researchers and was tagged so the location is known.
OCEARCH  tweeted that  "Miss Costa" 1,668-pound female shark was  pinged at 5:11 p.m.,  about 150 miles off shore.
OCEARCH tagged this "baby in September 2016.   Researchers tag sharks to track and ping when they surface close enough for a minimum of 90 seconds.
In July, a 12-foot male great white shark named Hilton pinged about 60 miles offshore.
Swimmers can thank the researchers for the great work they do to know where these creatures are.